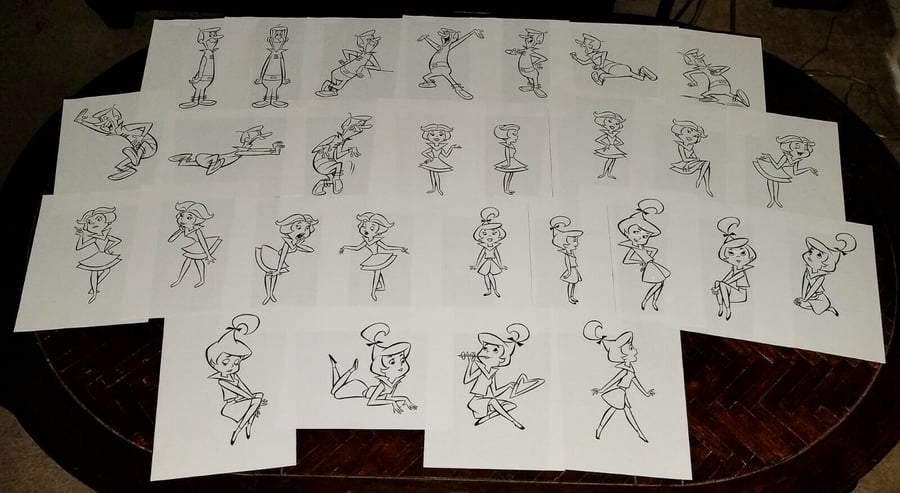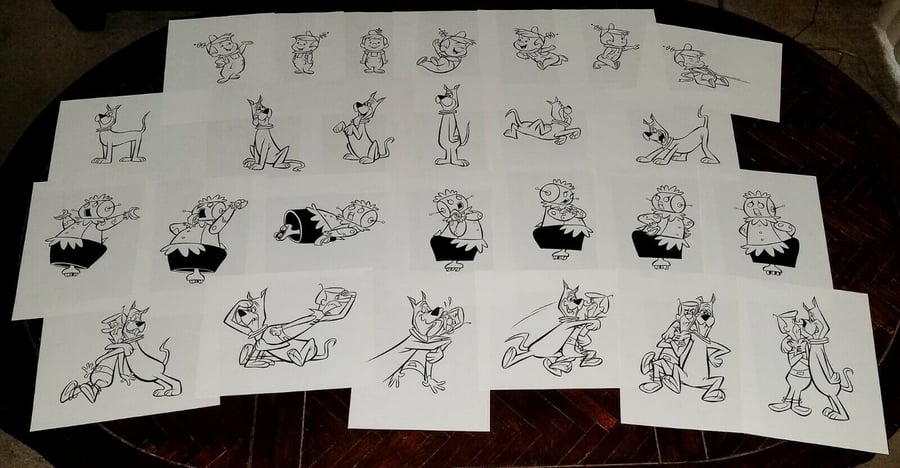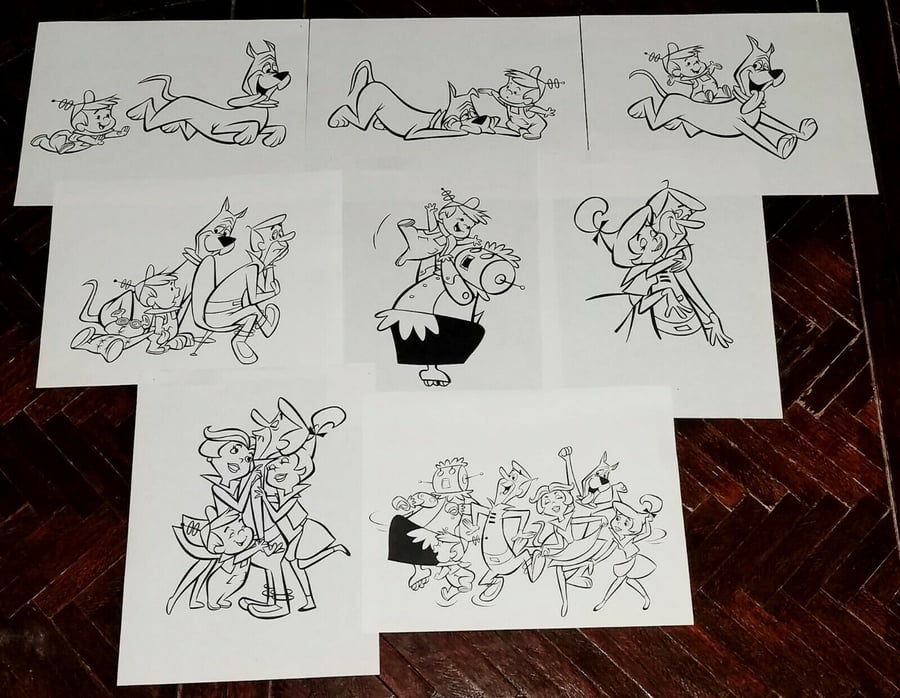 THE JETSONS 62-PAGE ART SET! 8.5x11 EACH! GEORGE JANE JUDY ELROY ROSEY ASTRO!
$

89.99
Get your Spage-Age TV cartoon pals now! 62 photocopied pages of Hanna-Barbera's THE JETSONS! 8.5x11 each! First time offered! This is a 62-page art set of photocopied 8.5x11 pages of the artwork I inked for Hanna-Barbera Licensing (Warner Bros.)...my brush inking over the terrific pencils of Hanna-Barbera legendary Production Designer, Iwao Takomoto! Iwao was best known for designing SCOOBY-DOO! You'll get GEORGE JETSON, JANE JETSON, JUDY JETSON, ELROY JETSON, ROSEY THE ROBOT, and ASTRO! I'll autograph the first George Jetson image for you! Terrific quality! This fantastic JETSONS 62-page photocopy art set is all based on the classic 1960s JETSONS TV cartoon!. It doesn't get better than this! This JETSONS art set will make a fantastic addition to your Jetsons / Hanna-Barbera / classic TV cartoon collection!
Shipping in the USA will be by Priority Mail Flat Rate Envelope. International shipping will be by Priority Mail International Flat Rate Envelope.